In the zone
Stout Design Build seamlessly integrates your indoor/outdoor living spaces.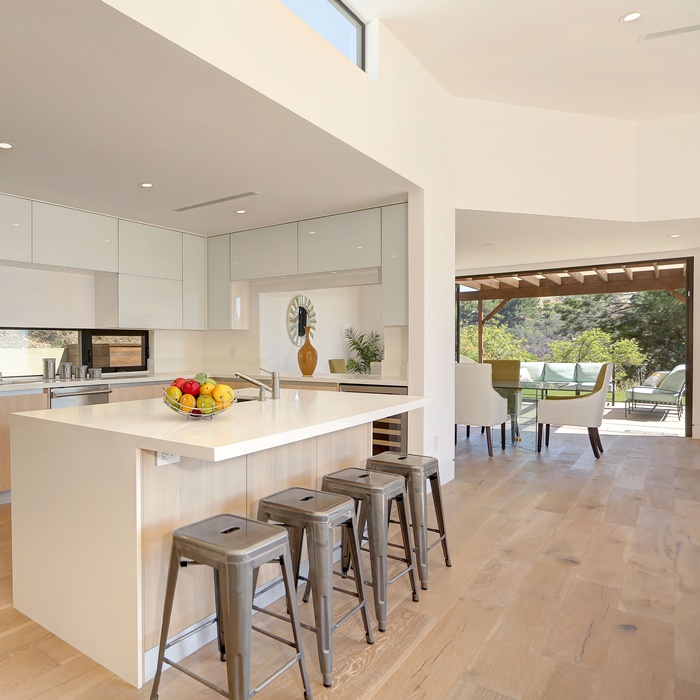 Your Home
Explore our interior and architectural renovation projects and you will find that each has its own unique story filled with special details that emerged throughout the design-build process. Our job is to work with you to find the throughline of your story and craft a personal experience that exemplifies the California lifestyle. Are the outdoors flowing inward or vice versa?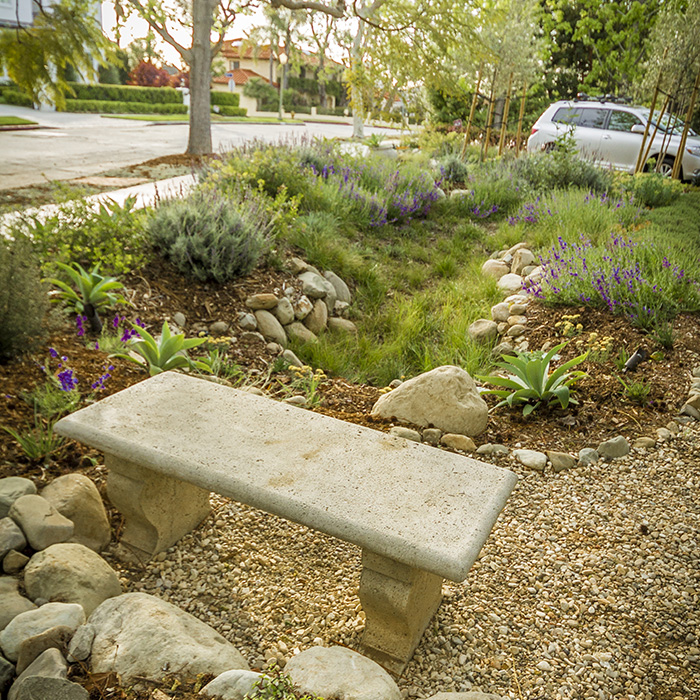 Regeneration
Enjoy these beautiful gardens that use less water, but don't look dry; they are lush, colorful, and evergreen because they use the principles of the Watershed Approach to landscaping. We build healthy soil, capture rainwater as a resource, select climate-appropriate plants, and use the most efficient supplemental irrigation to create truly resilient outdoor environments. These practices benefit our clients and our neighborhoods, allowing us to continue enjoying Southern California's outdoor lifestyle while conserving valuable natural resources and nurturing a diverse habitat of plants, insects and birds.
Our Process
From consultation to celebration, Stout Design Build is your creative partner.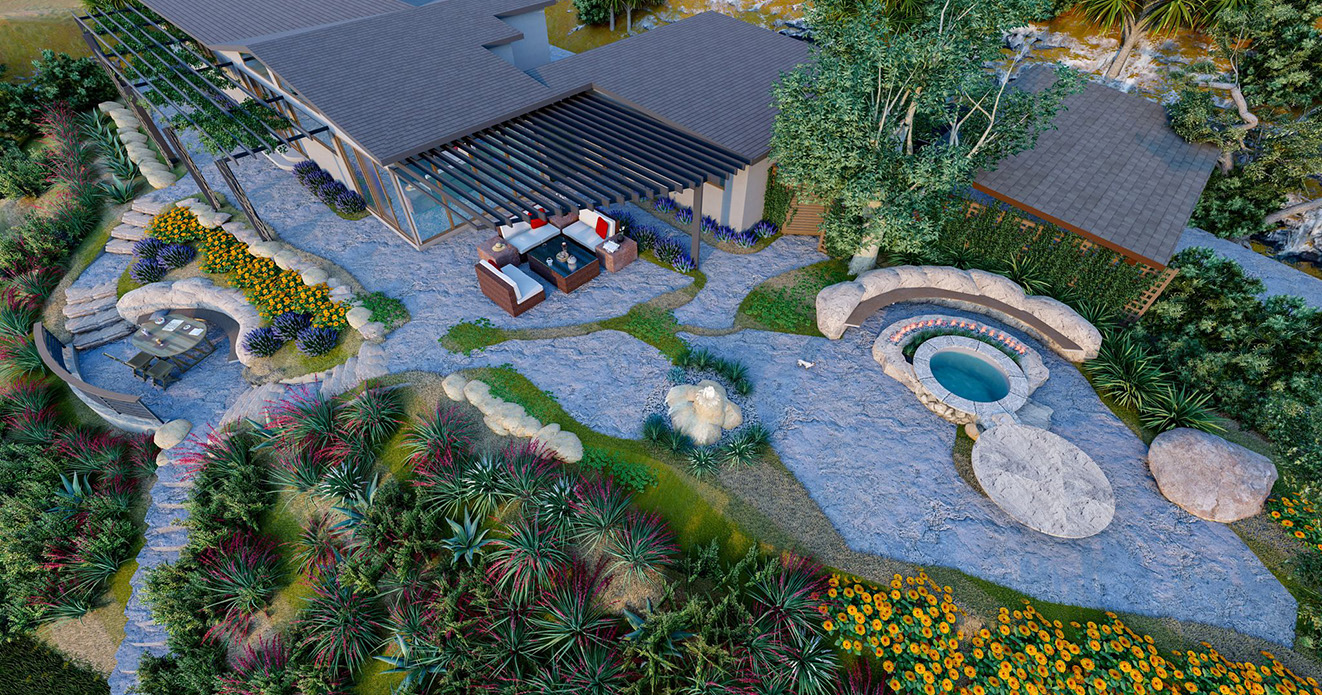 1. Design
The design phase of a project is the time to investigate possibilities presented by your property and explore various options for weaving indoors with the outside. Our job is to educate you and help you shape your vision. Ultimately, the purpose of creating a complete plan set is to communicate effectively with the installation, project management, and maintenance teams so your choices are realized as expected.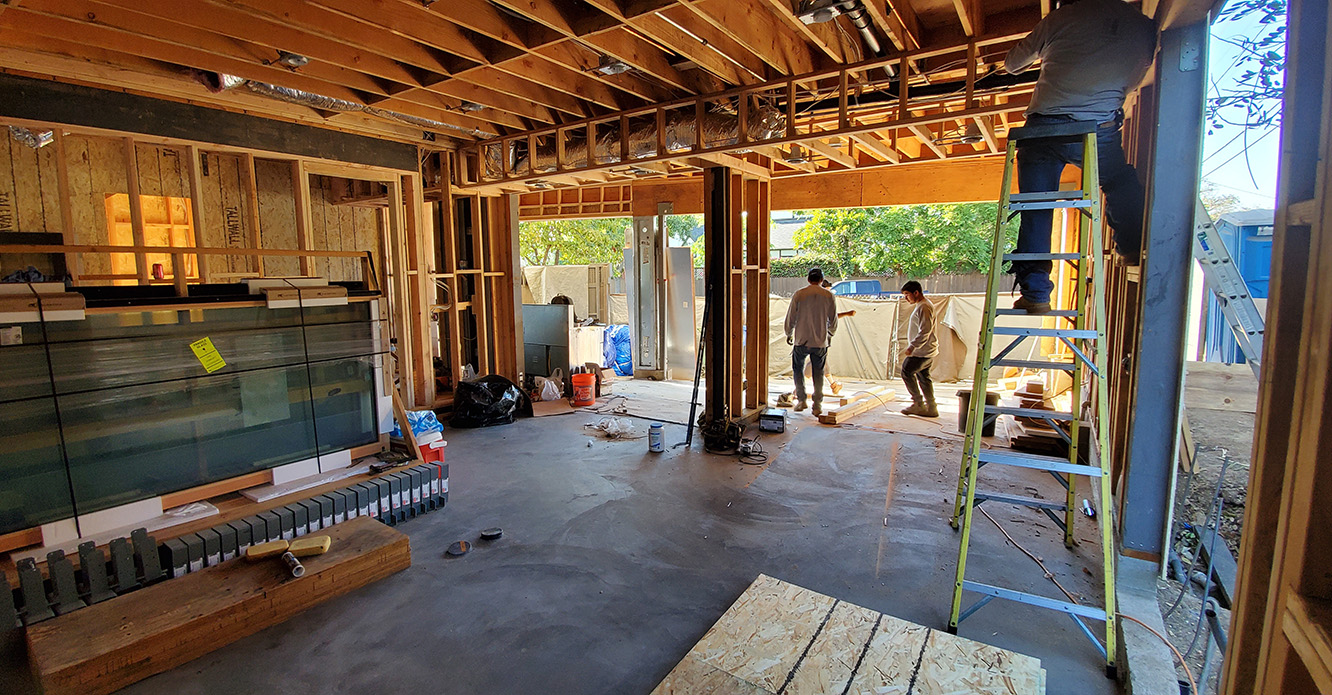 2. Build
The building phase is the most exciting. Our design emerges right after demolition, and as the elements of the project begin to take shape, you have an opportunity to further refine your objectives and selections. Since we are general, landscape, and pool contractors, we build every aspect of the project, whether inside or in the landscape, and our relationships with craftspeople bring the special touches. That means you have one point of contact and a whole team of experts working together to bring the project in on time and on budget.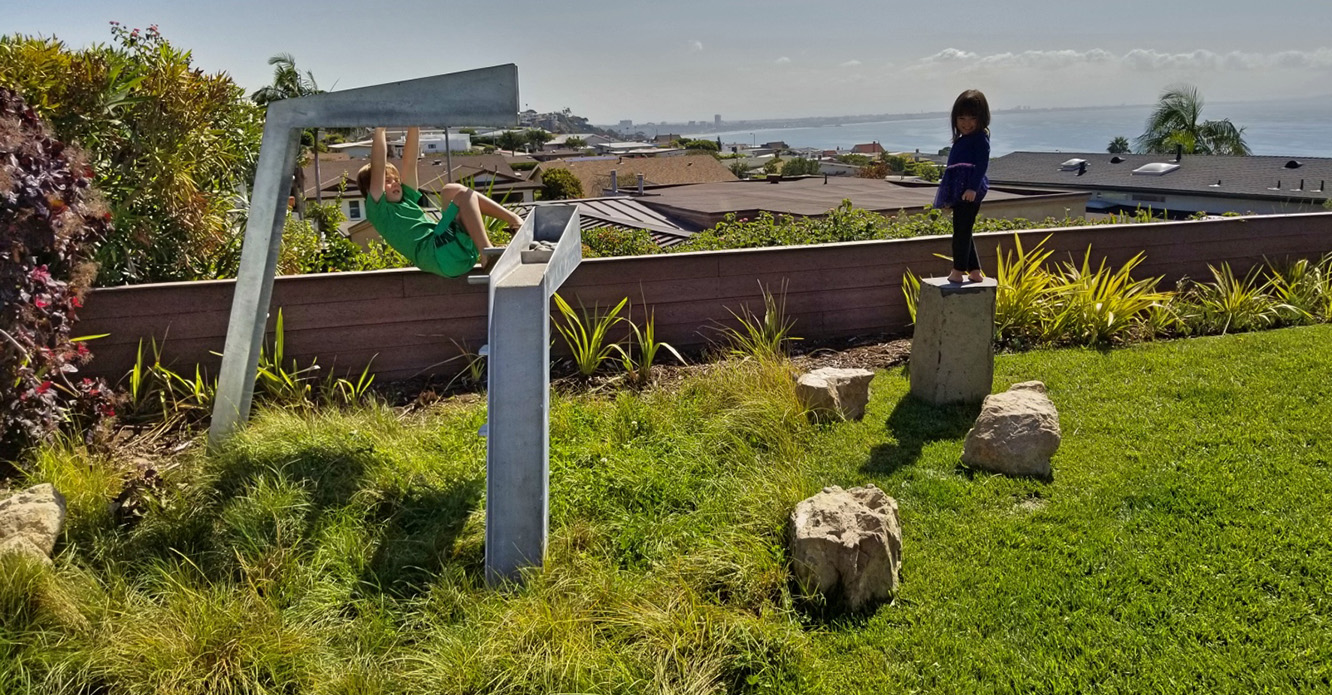 3. Enjoy
The purpose of the design build process is to get to this place of celebration, and now you have your own retreat for your family and friends. Many of our clients work with us in subsequent years to refresh, reorganize, and expand their living spaces. This is the indoor/outdoor life you dreamed of living.
WE HELP YOU MAKE THE DREAM A REALITY – TOM STOUT
Since 2006 Tom has been developing properties, building and renovating homes in the Los Angeles area as a private real estate investor. This insight into creating real value in a property is brought forward to every Stout Design Build client. Under Tom's leadership for the last twenty years, the Stout Design Build team has been an instrumental force in transforming the California urban landscape, creating magical and responsible living spaces. As a licensed general, landscape, and pool contractor, Tom brings his professional knowledge and expertise to each environment allowing the Stout Design Build team to specialize in a fusion of form, function, and sustainability.